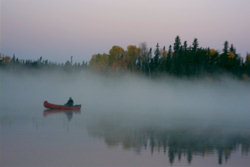 it's a beautiful day, the sun is shining thru my window, and i have so much school to do. really all i want to do is go canoeing. i wish i had a canoe, and i wish i had a car to put a canoe on and then off i would go to not return for a few days. i was just looking at my thanksgiving pictures from a few years ago. from the grey owl trip, and the trip with andi's p.'s. with andi, knoxy and ninny. with ambi. i miss those dudes. they are loverly friends. one day i do indeed hope that a trip will be had again. at the very least with the loveliest of lovelies, little ninny g. yesterday we talked all about her and her adventure racing and broken limb.
why cannot all my friends live in one place? i also got an msn message from soya. about a sleepover with her, tasse, and hayley. i miss the days of yore. but i also love the days of new.
yesterday at cell we talked all about purpose... and the purposes of God for us. and how when we are saved God calls us into a purpose to see the name of Jesus fill the earth. and how we are given all the ability to fulfill this purpose and walk out our function and we do not need to wait a long time to be equipped because we already are. i love how good God is. no matter what is going on in our lives, no matter how confusing situations may be, he is still good.
i love when we can realize things that are wrong in our lives.. (and sometimes still wrong after all these years) and realize that Jesus nailed them to the cross. and that it is never too late to change. that the old me, the dead kate is laying at the bottom of the baptism tank at emmanuel baptist church.. right next to the old soya, and the old scott and the old greg... and all the old dead of all who have been baptised there. fabulous.
life is good.

yesterday beth could hear the wheels turning in my head in a seminar about children and literacy, we (beth, kate, mattie, tom, pat) had some of janet's cheesy casserole, and tom loved that i sang "you got to give me some lovin'!" to him and beth.
all in all it was one glorious day.

today, already i have finished a book, had a little chat with april, and thought about what needs to be changed in my life. i still have plans to finally finish my philippines posting, post for integration and study for micro.
all in all it looks to be a pretty productive day.

bon voyagee!